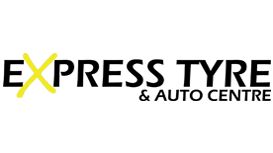 We value the highest standards in road safety and emissions, and as part of that mission, we offer convenient, reliable MOT Testing in Wakefield. We are all familiar with the natural wear-and-tear that comes with age. Your vehicle is regularly exposed to environmental factors like road bumps, wind, and rain. Moreover, your vehicle may also be subject to the daily actions of mirror and seat adjustment, windscreen wiping, and multiple passengers.

With all of this activity, the MOT Test is an important means of ensuring that your vehicle is in suitable condition for its future travels. If you're seeking the best tyres Wakefield can offer, you're in the right place. Our tyre fitting centre offers you some of the lowest tyre prices you'll find in Wakefield and the surrounding area. We have all brands of tyres available and suitable for your car: 4×4 tyres, Bridgestone tyres, Continental tyres, Dunlop tyres, Michelin tyres, Pirelli tyres, winter tyres, van tyres and off road tyres. When you need a car tyre, Ossett where we're based, is where you should be.
---
Services
When you come to sell your car, if it has a full service history, you will likely get more for it. We offer superior car servicing and car repairs if required. We use only genuine car parts, and we always offer a guaranteed customer care level that will definitely please you.
You can find our garage service just two minutes from Junction 40, off the M1. We are in Ossett, just next to Wakefield, and we can offer car servicing throughout Wakefield and the surrounding areas.
We are a car repair specialists based in Ossett, near Wakefield. We offer a service in car repairs from a local garage just two minutes from Junction 40, off the M1 motorway. Call us about your car problem, and we'll get you back on the road in the fastest possible time.
Car repairs may become necessary for three main reasons: The car has been involved in an accident and requires accident repair; a part or parts have become worn through regular use to an unacceptable level and needs replacing; corrosion or rust has made replacing parts an urgent necessity.
Your car's braking system is what slows you down and lets you stop. If it cannot do that efficiently and safely, you will need brake repair specialists. Our car repair services in Ossett, right next to Wakefield in West Yorkshire, will give you a free brake safety check. Just call for a free
brake check
appointment and we'll do a full brake inspection on your car while you wait.
You should never wait until your MOT is due before getting brake checks done on your car. If the brake pads or shoes are worn, they could let you down when you need them most, but by then it's too late.
Reviews and Ratings
We do not have any reviews about Express Tyre & Auto Centre available right now.