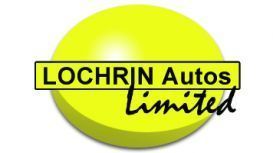 Scotland's No.1 independent garage. We offer a range of services to meet all your motoring needs, all from our unique Edinburgh city centre location.
With over 26 years of experience in the business and thousands of happy customers, we are in a unique position of being able to solve any motoring need, no matter how big or small.
We pride ourselves on our customer service, and realise that every customer that walks through our door is an individual and should be treated that way. To us you will never be just a number.
If you are looking for a trustworthy partner that can help you with MOT's, Servicing,
Tyres
or any other motoring requirement you may have please feel free to get in touch with the team here at Lochrin.
---
Services
Modern emission control systems utilise re-circulated exhaust gases back into the engine.
These gases leave heavy deposits on the air intake tract, fuel injectors, EGR and intake valves, restricting the air and fuel flow. If left to build up, these deposits will reduce the economy, performance and increase emissions.
Furthermore the DPF (Diesel Particulate Filter) will eventually become restricted, further reducing power and economy.
This service includes an Oil and Oil Filter service.
Transmissions are subject to severe stress and high operating temperatures. High temperatures speed up fluid deterioration causing residue to form.
A conventional transmission service drains only a small portion of the old oxidised fluid, large amounts remain causing deposits to form on the components.
These deposits can cause erratic shifting, malfunction or even failure.
Reviews and Ratings
We do not have any reviews about Lochrin Autos available right now.