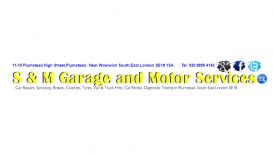 If you are looking for a garage to undertake car repairs in Plumstead. We are a well established garage offering a range of services including MOT testing, servicing, tyres, brakes, exhausts and general car repairs in Plumstead in South East London SE18 1SA and the surrounding areas.
---
Services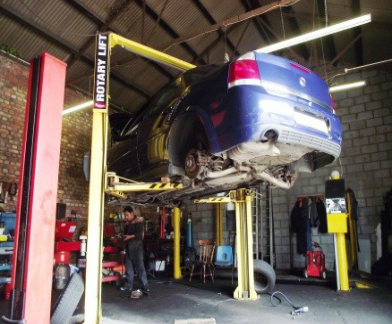 What is included in a Full Service is:
Oil and Air Filter change;
Spark plugs (unless platinum type or diesel engine);
Fuel Filter (if diesel engine);
Brake Service - check and adjust;
Light, Levels and Tyre checks;
Fan Belt and Wipers;
If brakes, Tyres, Exhaust, Fan Belt, Wipers and Bulbs are required there shall be an extra cost of parts, Labour and VAT.
A full service will take approximately 1.5 hours but allow 3 to 5 hours just in case extra work is required. Furthermore S & M Garage and Motor Services is situated only 5 min walk from Thamesmead town centre and 100 yards from Plumstead railway station, making it the ideal garage to use for car repairs in Thamesmead, car servicing in Plumstead,Woolwich,Chartlton and surrounding areas of South East London and Kent.
S & M Garage and motor services is ideally positioned in the heart of Plumstead High Street so if your vehicle requires servicing in Plumstead & Woolwich area, and you live or work locally, or would like to take the opportunity to shop whilst the S & M Garage and Motor Services employees work on your vehicle.
Reviews and Ratings
We do not have any reviews about S & M Garage & Motor Services available right now.