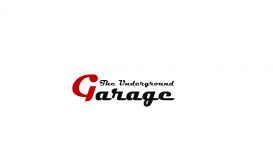 We repair all makes and models of vehicles, work with most insurance providers in Aberdeen and Aberdeenshire area. We offer service to private motorists and provide fast, high quality professional service to vehicle dealers, contract hire, leasing companies and fleet operators in very competitive prices.
The Underground Garage provides dents repair, dents removal, storm damage repair, car restoration, alloy wheels painting, glass replacement and many other services.
Services
Car Repairs:
General Repairs, Specialist Repairs & Vintage Cars Restoration.
Paintwork:
Spray paint, Custom Stencilling & Variety of Custom Made Artwork.
Reviews and Ratings
Great job and fast service. Friend of mine recommended the underground garage to me, I will recommend to my family and friends. Good job!