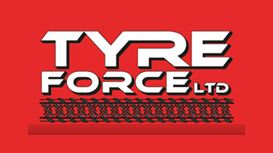 We understand that it goes without saying just how important tyre safety can be for you and your family on today's busy roads. It's not only safety that's at risk, also your driving licence with 3 points per tyre and a maximum of fine of £2500.
At tyre Force we have a team of dedicated specialists who are here to help you at every stage of the journey.
Whether you require an emergency tyre repair or would simply like us to take a look at the overall health of your tyres, we are more than happy to help.
Based in the heart of Loughborough, you're only a few minutes away from the excellent customer service on which we have built our reputation on.
---
Services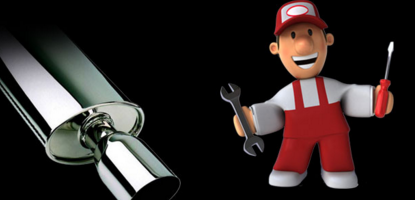 At Tyre Force we take pride in making sure your vehicle runs as efficiently as possible and you get the best out of it.
That's why we offer full car servicing in Loughborough, for any make or model.
Having your car serviced helps to keep everything in working order. It can help to extend the life of the vehicle and improve fuel efficiency and safety.
A service covers important checks such as brakes, tyres and steering suspension, as well as other crucial areas such as oil changes and lubrication of small components.
Our professional servicing will also help to identify any problems or issues with your car. We can get any issues resolved quickly so you can have your car back as soon as possible.
On average it will take a few hours to complete a full service. We can get you booked in at a time that suits you so you can have your car back on the road in no time.
Our professional team are fully qualified to carry out full servicing in Loughborough. Our standard is always very high and we make sure we are thorough in checking all areas of the vehicle.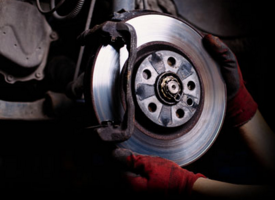 For safety and peace of mind, visit Tyre Force for your free brake safety inspection and report. We perform a complete function check; inspecting your ABS sensors and controllers to ensure there are no electrical faults in the system. We also review brake pads and shoes to determine wear and check that brake fluid levels are at a suitable level. This is compiled with a physical examination of callipers or wheel cylinders as well as hand brake cables.
At Tyre Force, we pride ourselves on the high quality of all our work, as well as our attention to detail. We will also offer a 10% loyalty discount to all returning customers as well as trade discounts and a price promise guarantee which ensures that we will beat any genuine like for like quote, whether from a garage or an online competitor.
So, how often should you be getting your brakes checked out? Being proactive with your vehicle can save time, money and the inconvenience of having your car out of action. The key to this is noticing any changes and getting them checked out straight away.

We are the leading supplier of exhausts and exhaust systems across Loughborough and will beat any genuine like for like quotes. Maximising exhaust performance is crucial for any vehicle owner. The general condition of your exhaust affects several factors; a healthy exhaust maximises fuel efficiency, saving you money and controlling poisonous emissions. It can also ensure optimum engine performance, reducing excessive engine noise and guaranteeing a quiet, smooth drive. From a safety perspective, exhaust failure can lead to toxic gases being drawn into the vehicle cabin – compromising the health and safety of occupants.
At Tyre Force, we perform free safety exhaust checks to ensure the overall condition of your exhaust aids engine performance and fuel efficiency. Designed specifically to restore your peace of mind and cut down on costly and often preventable work. Should there be any issues, Tyre Force can offer experienced, unbiased advice on the most cost effective solution for you and your vehicle; whether that involves repair or replacement. We are also skilled in fitting and maintaining catalytic convertors.
As ever, our Tyre Force price promise guarantee is implemented across the board. We refuse to be beaten on price and will beat any genuine like-for-like quote, whether from a garage or an online competitor. We will also offer a 10% loyalty discount to all returning customers as well as specialist trade discounts.
Reviews and Ratings
We do not have any reviews about Tyre Force available right now.