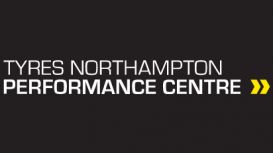 Here at Tyres Northampton, we have over 25 years' experience in providing a comprehensive tyre fitting service. As Northampton's largest independent supplier of tyres and exhausts we have a wide range of branded tyres on offer - both performance and cheaper, budget tyres - for not only cars but for vans and motorcycles as well.
We are committed to providing our customers with only the best possible service at the most affordable prices. Working to our customers' individual requirements, you can count on us to get the job done for you from start to finish, in an efficient yet thorough manner. To find out more or to arrange for one of our services, contact the friendly team here at Tyres Northampton or call us today, and let us keep your vehicle up and running year-round.
---
Services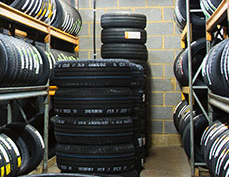 Here at Tyres Northampton, we supply a range of high quality tyres, offering a fully comprehensive tyre fitting service to all our customers. Whatever make, model or size tyre you require, we guarantee we will stock it and fit it for you in no time at all at a price you can afford.
Whether you're looking for a replacement for one tyre, or are after a whole set, you can rely on our team to provide you with the most suitable tyres for your requirements and your vehicle.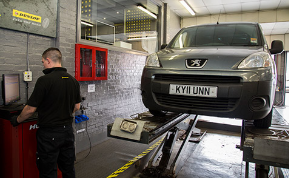 For any cars aged over 3 years on the roads, an MOT is essential and a matter you do not have a choice in. However you do have a choice of where to have the test carried out and for customers in the Northampton area, Tyres Northampton provide an unparalleled service at an affordable price.
Our MOT test centre in Northampton can be booked at late notice, just a couple of days in advance. As well as this, we can offer pre-dating on certificates for up to 4 weeks. For a fully comprehensive and expert MOT service on your car, look no further than and contact our friendly team of professionals today.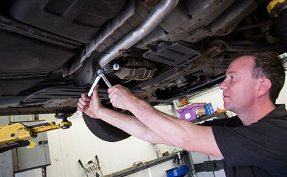 Damaged or faulty exhausts can be a serious hazard to the vehicle's occupants as noxious fumes can be drawn into the vehicle. To avoid this and maintain a safe environment for passengers as well as optimising fuel efficiency and letting your vehicle's engine run smoothly and quietly, it is vital that the exhaust is kept in check.
Here at Tyres Northampton we recognise the importance of your vehicle's exhaust system and offer a full range of new and replacement products including performance systems and catalytic converters. Our team of highly skilled professionals have over 25 years' experience which means they can assess and evaluate your current exhaust system using their considerable expertise and knowledge, before recommending the relevant replacement work and carrying out the necessary work to get your exhaust working perfectly once more. With all our exhausts covered by a 2-year guarantee, our service really is unparalleled.
For more information or to arrange for the repair or replacement of your vehicle's exhaust system in the Northampton area, contact our friendly team of experts today.
Reviews and Ratings
We do not have any reviews about Tyres Northampton available right now.